MISS CANADA PETITE 2016 WINNER:

Noor- ella Shahab, Miss Canada Petite 2015/ 16
(Miss Petite Alberta 2015/ 2016)
BIOGRAPHY:
Norella is passionate about holistic and preventative health care. She lives behind the belief that the mind, body, heart and spirit are interconnected and that quality of life stems from addressing the "whole human being". Norella loves to make her active moments more like play than exercise with a focus on callisthenic and fuctional movement.
Norella has an extensive background of the performing arts as an actress, speaker, spoken word artist and has travelled nation wide as a professional dancer with a motivational urban arts group called Legacy One. In the past decade, Norella has been involved in a multitude of community organizations and charity work such as Seed of Hope South Africa, building houses in El Salvador, volunteering at the Veterans care center, and speaking internationally at youth prisons, women's shelters, churches, and schools.
One of the most impacting opportunities she has been involved with was working alongside Canadian and British military assisting in deployment training. Being submersed in various cultures, languages and learning to understand the situations that people, both military personnel and civilians, across the world experience with war was completely life changing for her. Gaining a rounded perspective on world affairs, Norella will study political science, women's studies, language training and anthropology in the near future and is in the process of enlisting as a reservist with the Canadian Forces.

You would see Norella at her most lively when playing in the Rocky Mountains, cliff jumping, hiking/climbing treacherous terrain, trying something new, playing any group game, riding horses, dancing any Latin dance, singing at her family gatherings, learning to surf, doing handstands on anything possible, making people laugh, or be-friending any animal.
2015 Royal Court:
TBD
2nd Princess: Oyutbishrel Bayaraa
(Miss Petite Western Saskatchewan 2015/ 16)
Oyutbishrel and preferably goes by the name Bishrel because it is easier to pronounce, was born and raised in Ulaanbaatar Mongolia. At the age of 3, her mother left for Canada in search for a better life for her child and left Bishrel in the care of her grandmother. At the age of 9, she immigrated to Canada finally allowing her to reunite with her mother again. Today, Bishrel is currently in her second year of Bachelor degree of Agribusiness at the University of Saskatchewan. She is also fluent in Mongolian, English and is also learning French. Bishrel loves helping people and also loves children. In her free time, she volunteers by babysitting at Emil Church. She is also very positive and enthusiastic. Bishrel also enjoys drawing, dancing, reading, shopping, playing basketball, volleyball, tennis, badminton and camping. In entering this pageant, she hopes to gain more opportunities to work with charities across the country, help the less fortunate in any way that she can and raise awareness on police brutality towards African Americans and help people understand that every living being matters.
3rd Princess: Marny Florence
(Miss Petite York Region 2015/ 16)
Marny, from Thornhill, Ontario, is a fun, outgoing and enthusiastic young woman! Already by the age of 21, she is a professional dancer, dance teacher, model, actress and recent graduate of George Brown's Special Event Planning program with Honours. From being a zombie body double, to an extra on Degrassi, to being a magician's assistant, there's never a dull moment in Marny's life. She has even danced onstage during the medal ceremony at the 2015 Pan Am Games!
With over 16 years of competitive dance training, Marny won the Arts West Dance Award for three consecutive years and was the first graduate of the Dance Program at her high school. Since then, Marny has performed at Raptors games in Toronto, and danced in various music videos for local artists. Marny's hobby is dancing with one of the most reputable event companies in North America, Magen Boys Entertainment! As a recognized role model in her community, Marny strongly encourages others to pursue their goals, believe in their potential and make the most out of each day. Marny aspires to encourage kids, teens and adults to never stop chasing their dreams and passions, and to take every opportunity that comes their way.
Marny loves meeting and connecting with new people wherever she goes; her contagious energy, warm personality and optimism resonate with everyone she encounters. Marny loves giving back through volunteering with Free the Children, a charity that she and her family strongly support. Through fundraising activities, Marny has helped raise money to support a village in Africa with providing clean water, building schools, and providing medical care. Marny would like to thank her parents and siblings for the unconditional love and support they provide everyday. Marny's spontaneity keeps you on your toes with whatever adventure she'll be involved with next!
4th Princess: Fanny Dinh
(Miss Petite Quebec 2015/ 16)


Born and raised in the multicultural metropolis of Montréal in Québec. I am of Vietnamese descent, fluent in my native tongue and both Canadian official languages. Currently a beautician, I am preparing to pursue a degree in cosmeceutical chemistry. I aspire to one day design and create my own line of eco-friendly beauty products. Opening a beauty salon is also a project on the horizon. Having already leaped into the dynamic world of modeling, I hope to launch and grow this passion into an outlet that allows me to promote my beliefs. What I desire to achieve with my participation in Miss Canada Petite, is to encourage young girls and women to discover their own sense of beauty. To help them develop and build greater self-esteem and exude confidence to thrive in this world. Through this pageant, I want to raise awareness on the disheartening issue of juvenile sex trafficking in Asia. It is a cause and challenge that demands great support. This experience will empower me with more knowledge and the necessary skills to carry my goals.

Past Title Holders:
Reshonda Mason, Miss Canada Petite 2014/ 2015
(Miss Petite Central Ontario 2014/ 2015)
Paula Samboy, Miss Canada Petite 2013/ 2014
(Miss Petite Ontario 2013/ 2014)
Roushelle Green, Miss Canada Petite 2012/ 2013
(Miss Petite Durham Region 2012)
Victoria Grant, Miss Canada Petite 2011/ 2012
(Miss Petite Nova Scotia 2011)
Teri Mann, Miss Canada Petite 2010/ 2011
(Miss Petite Saskatchewan 2010)





Ziba Salari, Miss Canada Petite 2009/ 2010


(Miss Petite Wentworth County 2009)
Jennifer De Sousa, Miss Canada Petite 2008/ 2009


(Miss Petite Central Ontario 2008)
Kayla Ewen, Miss Canada Petite 2007/ 2008
(Miss Petite Saskatchewan 2007)





Jessica Bertolas, Miss Canada Petite 2006/ 2007


(Miss Petite Central Ontario 2006)
* Fourth Runner- Up, Miss Petite International 2007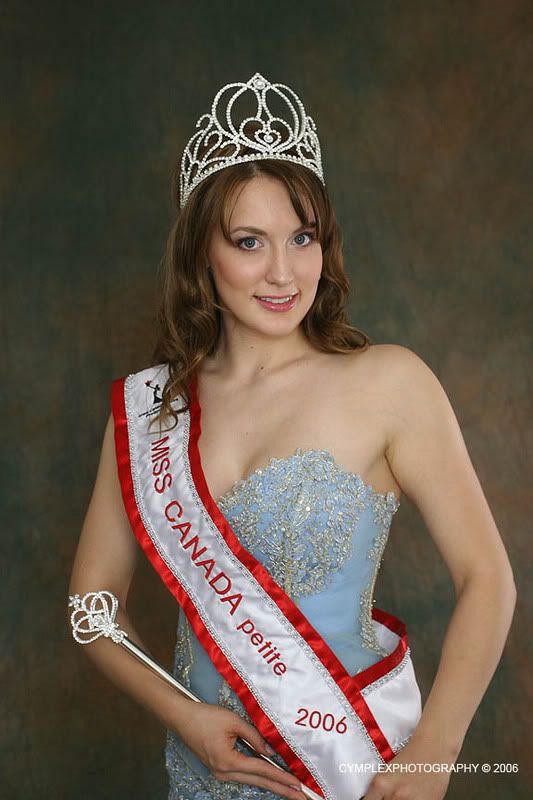 Yasmin Ali, Miss Canada Petite 2005/ 2006


(Miss Petite District of North York 2005)
* First Runner- Up, Miss Petite International 2006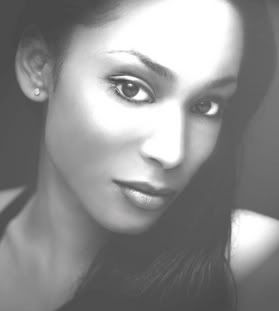 Nazrina Bhaloo, Miss Canada Petite 2004/ 2005


(Miss Petite Ontario 2004)
* Semifinalist, Miss Petite International 2005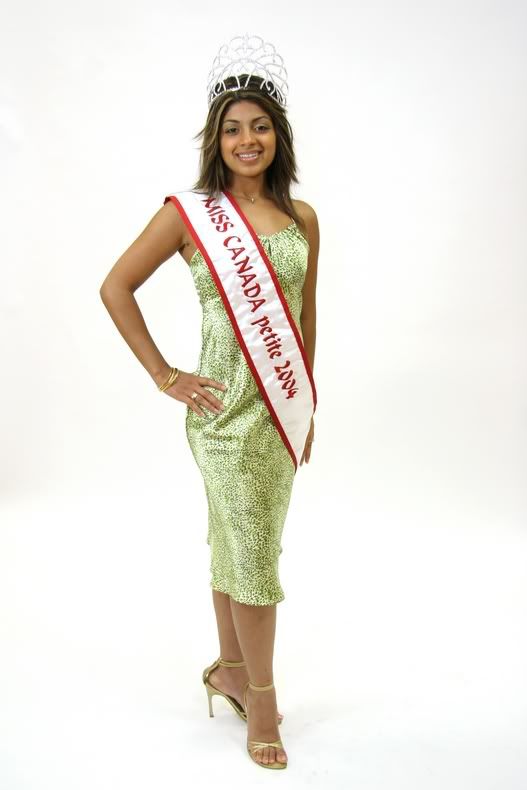 Melissa Grimmond, Miss Canada Petite 2003/ 2004