MISS CANADA PETITE 2014/ 2015 WINNER:

Reshonda Mason, Miss Canada Petite 2014/ 2015
(Miss Petite Central Ontario 2014/ 2015)
BIOGRAPHY:
Reshonda M was born in the city of Toronto, ON. Coming from a large family with 5 other brothers and sisters, Reshonda is of Jamaican and Trinidadian decent that fluently speaks both French and English. As a recent graduate of George Brown College where she studied Architectural Technology, she dreams
to become an Architect that builds & designs prestigious structures that serve a historical and monumental purpose. Reshonda finds herself to be both handy as well as crafty as her hobbies included drafting, designing, singing, dancing, modeling, music as well as anything along the lines of visual arts.
Known to have a passion for volunteering, charitable work and youth Reshonda spends a lot of her spare time volunteering with well known non-profit organizations such as: One Voice One Team Youth Leadership Organization, Habitat For Humanity etc. Reshonda is a fun, loving, radiant individual that makes every effort possible to help everyone reach their maximum potential, by seeking ways to help empower others. Through Reshonda's life experiences she has learnt that the prominence of embodying one's strength, character and overall inner beauty, stems from the confidence that lies within.
Youth are a pivotal point in her life and that is where she would love to start her journey, in her surrounding communities by showcasing excellence, leadership and potential for the future.
2014/ 2015 Royal Court:



1st Princess: Dannica Raye




(Miss Petite Alberta 2014/ 2015)
Dannica is entering her third year at the University of Calgary where she is pursuing a Bachelor of Commerce degree in International Business. Growing up in a small town just south of Calgary she became involved in school athletics, community volunteering and competitive dance. In school she maintains a high grade point average while still being involved in basketball, cheerleading and her dance studio. Dannica was a proud member of the Young Canadians of the Calgary Stampede as a singer and a dancer where she was able to perform in front nearly one million people from all over the world. Dannica found her love for dance at the early age of two and continues to pursue her love of dance and currently teaches all ages in Calgary. Throughout high school she was a proud co-captain of her high school basketball team and in her final year she created a competitive dance team that successfully competed at major cheerleading competitions. Dannica was awarded the Highest Achievement Award for Drama and an additional scholarship in recognition of her dedication to the dramatic arts. When she was younger she wanted to become a major role model for her city and has accomplished that goal. Dannica is a proud member of a professional cheerleading team. As a professional cheerleader she has been given the ability to meet remarkable people and contribute to outstanding volunteer organizations such as The Red Cross, the Alberta Children's Hospital, as well as many others. In the future Dannica hopes to use her experiences and skills to contribute to the development of young minds and the encouragement of programs in the arts for children. She knows that some of the most worthwhile feelings in the world come from knowing that you've helped change someone's life for the better.
2nd Princess: Chelsey Banks
(Miss Petite Ontario 2014/ 2015)
Chelsey was born and raised as an only child in the small city of Chatham. She graduated from her secondary school, Ursuline College, with a Specialist High Skills Major in Arts and Culture, and recently finished her first year at Western University. She is pursuing an Honors Specialization BA in Criminology, and a Major in Psychology.
Chelsey could dance before she could walk. Her mother brought Chelsey to her first dance class at the age of two, and she fell in love with the sport. In Grade 2 Chelsey began to dance competitively, then she also pursued her dream of cheerleading in Grade 7. Chelsey was on the Vipers All Star cheerleading team in London and recently began her second year on the Western University All-Girl team. She has won many titles for Cheerleading as well as dance, including the recent BATC National Cheerleading Championship in Maryland.
In her previous secondary school years, Chelsey was involved in cheerleading performances to sponsor United Way. She was also part of the Me to We club at her school which planned and ran multiple events in order to raise money for different charities, such as Halloween for Hunger that sponsors Free the Children.
An Honor Roll student through secondary school and talented athlete, Chelsey also enjoys reading, writing poems, travelling, riding motorcycles with her parents, and visiting her family in Portugal. Chelsey is the type of person who always tries to find the silver lining of every dark cloud.
3rd Princess: Jannik Hobson
(Miss Petite National Capital Region 2014/ 2015)
At only 19 years old, Jannik is a very social, happy, confident woman. She has a very vibrant, outgoing personality and loves to help and meet new people. Originally from a small agricultural town called Earlton, Jannik was raised in a loving family and was brought up with important values. She completed all her education in French, giving her the opportunity to be perfectly bilingual. Jannik genuinely cares for those around her and truly believes that this generation can achieve so much and do so much good in a world where everyone's focus is on the negative.
Former Algonquin College student, she is now an entrepreneur in the health and wellness industry. She teaches and helps individuals of all ages to get healthier and educates them on specific concepts taught to her by world renounced success coach Bob Proctor. Jannik has talked on stage in front of over 500+ people, teaching young, motivated, positive individuals on how to be successful in today's economy. She inspires others with her own success as well as her life story. She has successfully completed the Chris Powell's 90-Day Bode Transformation Program, and is now coaching other individuals in their journey. It is only recently that she has decided to pursue her dream and becoming a model.
Jannik believes that there is truly good in everyone. Everyone has a special quality, something valuable to offer. Her goal in life is to become a motivational speaker as well as a professional model. She wants to help individuals reach their goals and accomplish their life dreams, while helping them become the best version of themselves. Jannik would also love to be able to show young girls and women that true natural beauty is still recognized in today's society and help them become more confident with themselves.
With that being said, Jannik is already on her way to making her goals in life a reality. To her, success isn't how much money you make, it's about the difference you make in people's lives. "We all die. The goal isn't to live forever. The goal is to create something that will." Legacy.

4th Princess: Sierra- Skye Ashkewe
(Miss Petite Toronto 2014)

Sierra-Skye's unique story is derived from her diverse tribal background. Her mother is Jewish with Mohawk ancestry while her father is a traditional Ojibwe Elder. Sierra-Skye comes from a large blended family which includes 6 siblings. Born on October 5, 1993 in Oshawa, Ontario, Sierra-Skye grew up to appreciate the diversity and beauty of her three cultures.
Sierra-Skye spent 12 years attending Hebrew school. For her high school years she attended the Community Hebrew Academy of Toronto, where she graduated with a diploma for Hebrew Studies as well as one for General Studies. She also received two scholastic achievement awards from the educational department of the Mississaugas of Scugog Island First Nation Band. She has a keen interest in languages and as a child was curious about Ojibwe.
During this year, she was scouted by a prominent modeling agency in Toronto where she was signed and is currently working as a model with an interest in acting. Sierra-Skye however does look forward to completing her university education where she has hopes of becoming a child psychologist.
Sierra-Skye enjoys working in her community and is currently volunteering her time at a Hebrew elementary school where she once attended as a child. She has also volunteered at a native Early Years Centre and helped out at local Pow Wows. She loves animals and children and sees herself as a positive role model for the next generation.
Past Title Holders:

Paula Samboy, Miss Canada Petite 2013/ 2014
(Miss Petite Ontario 2013/ 2014)
Roushelle Green, Miss Canada Petite 2012/ 2013
(Miss Petite Durham Region 2012)
Victoria Grant, Miss Canada Petite 2011/ 2012
(Miss Petite Nova Scotia 2011)
Teri Mann, Miss Canada Petite 2010/ 2011
(Miss Petite Saskatchewan 2010)





Ziba Salari, Miss Canada Petite 2009/ 2010


(Miss Petite Wentworth County 2009)
Jennifer De Sousa, Miss Canada Petite 2008/ 2009


(Miss Petite Central Ontario 2008)
Kayla Ewen, Miss Canada Petite 2007/ 2008
(Miss Petite Saskatchewan 2007)





Jessica Bertolas, Miss Canada Petite 2006/ 2007


(Miss Petite Central Ontario 2006)
* Fourth Runner- Up, Miss Petite International 2007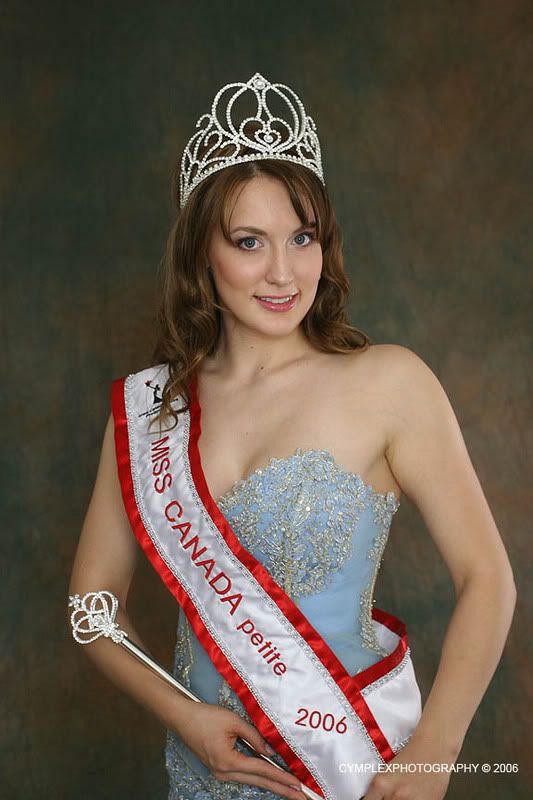 Yasmin Ali, Miss Canada Petite 2005/ 2006


(Miss Petite District of North York 2005)
* First Runner- Up, Miss Petite International 2006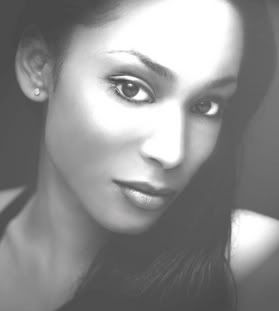 Nazrina Bhaloo, Miss Canada Petite 2004/ 2005


(Miss Petite Ontario 2004)
* Semifinalist, Miss Petite International 2005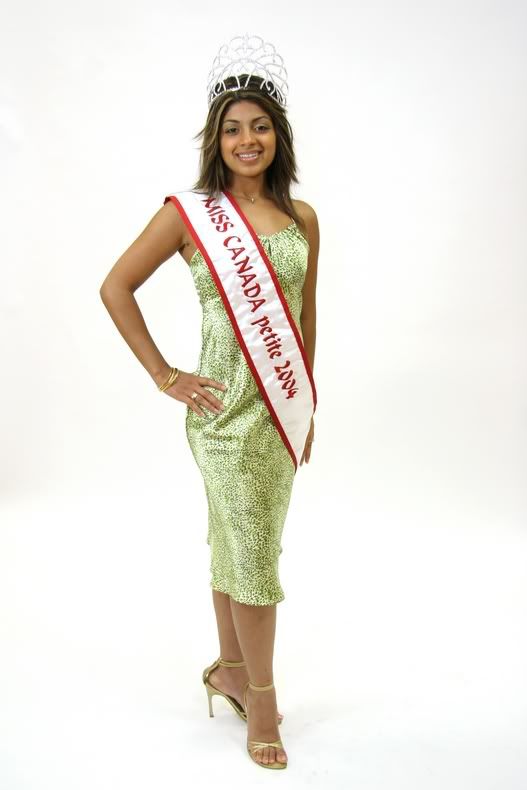 Melissa Grimmond, Miss Canada Petite 2003/ 2004